ATMOSPHERE SKY™


AIR TREATMENT SYSTEM

Manage your home's air quality with the mobile app-connected
Atmosphere Sky™ Air Treatment System.
Cleaner Air with No Compromise
Experience a refined breathing experience with Atmosphere Sky™.
Filters 99.99% particulate
matters

which is better
than HEPA

Filters contaminants
as small as
0.0024 microns

Filters over 300
contaminants
from air
Meticulously Designed for Superior Air Quality
The innovative technology combined with the convenient connection experience and warranty coverage make the system a significant asset for your family to enhance your home's air quality.
A unique internal air circulation system that integrates particle sensor with a 3-stage filtration system and an exclusive motor housing for clean, refined air.
Effectively cleans rooms up to 465 square feet in size with a Clean Air Delivery Rate (CADR) of greater than 300 cfm
Continuously monitors indoor air quality when the unit is ON, with the help of particle sensors.
Faster, smarter and efficient system with high energy efficiency and low power consumption.
An exclusive 3-stage filtration system that is engineered to place a novel benchmark for indoor air quality by capturing 300+ airborne contaminants including bacteria, mold and viruses.
Pre-filter: Traps large, lint-like particles

HEPA Filter: Effectively eliminates 99.99% of microscopic contaminants and smoke

Carbon Filter: Removes formaldehyde, dioxin and ozone as well as reduces unpleasant odors from cooking, tobacco smoke and pet dander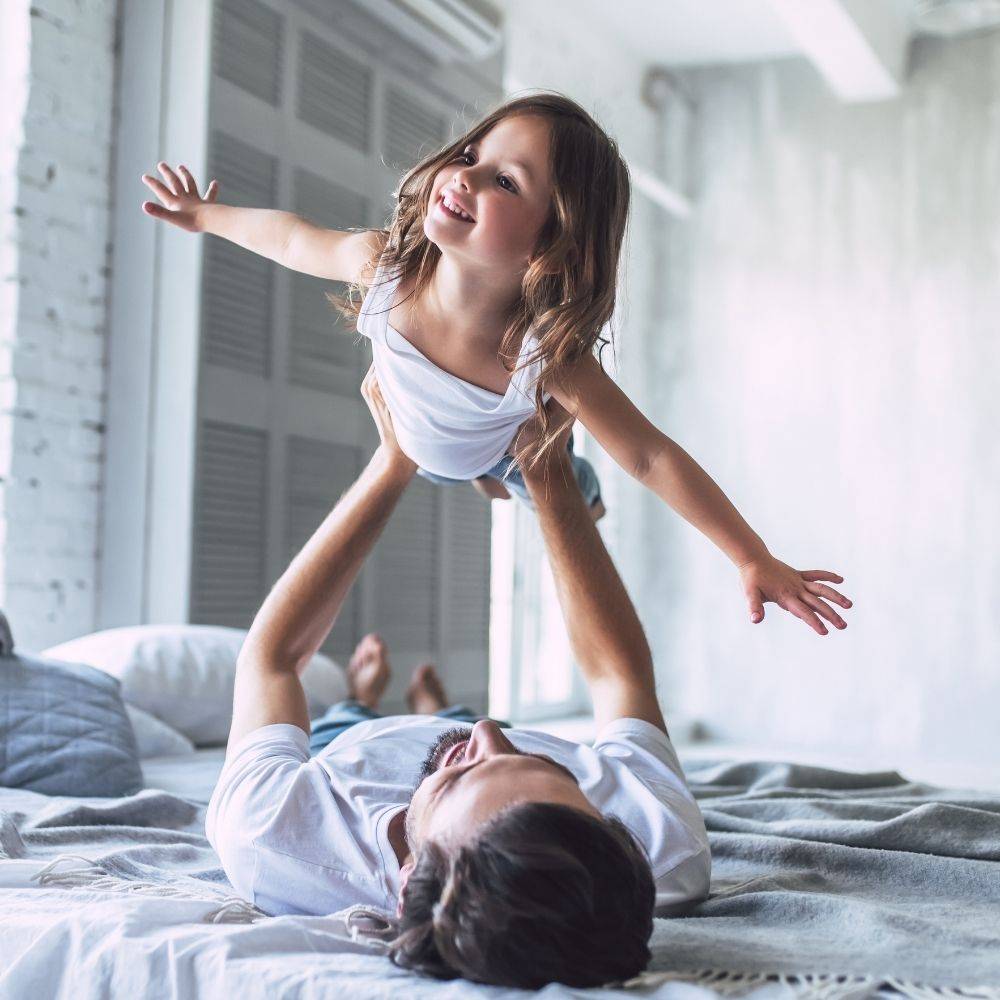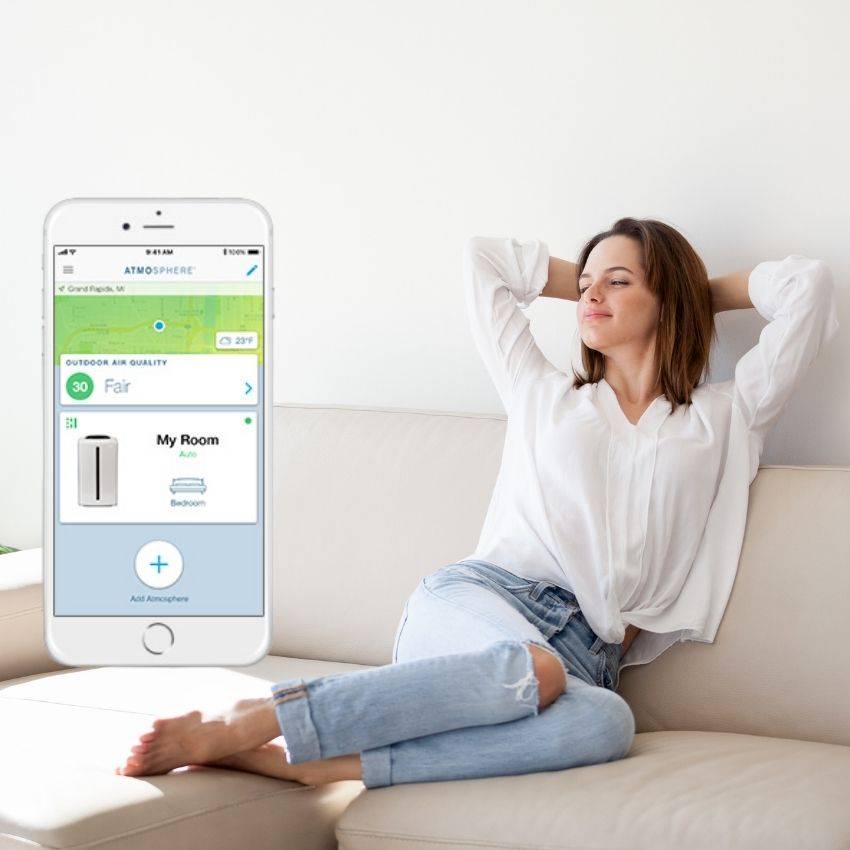 Digital Companion of Atmosphere MINI™ Air Treatment System tailored to improve your clean-air experience. With its Wi-Fi/Bluetooth Connectivity, this app permits you to:
Monitor indoor and outdoor air quality

Keep a track on filter usage and lifespan

Transform your smartphone as remote control to turn unit ON/OFF, change fan speed/mode, measure indoor air quality

Monitor and regulate multiple devices within your home
You can comfortably and effortlessly operate the system anywhere, anytime from your home or even outside using:
Smartphone linked to your Atmosphere SKY system via its built-in wireless connectivity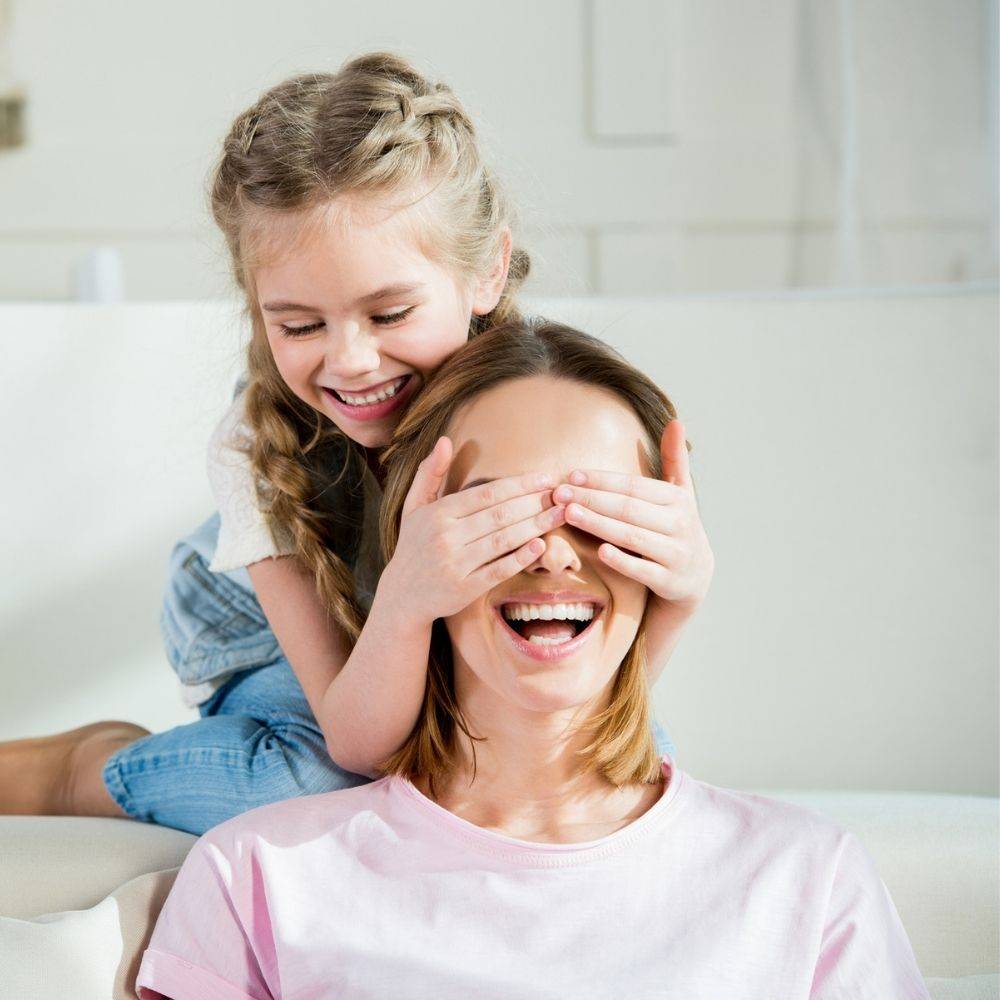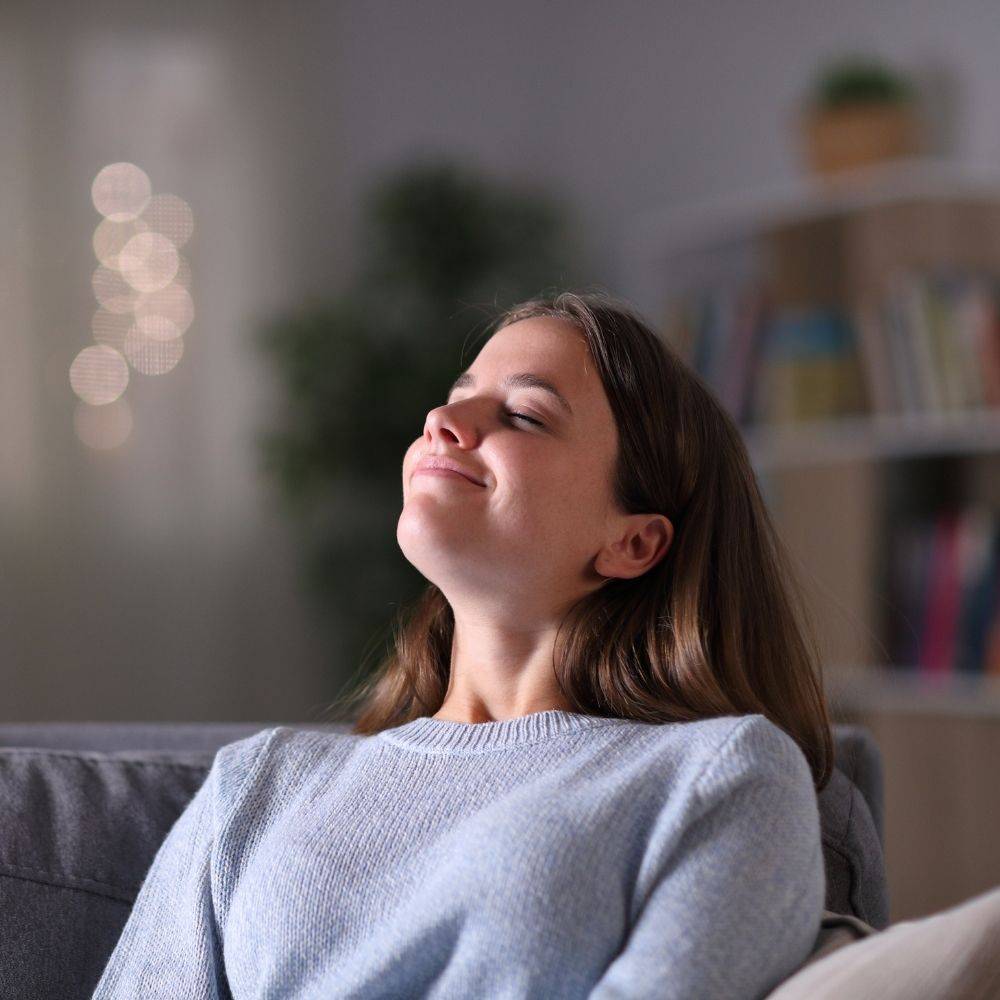 Safety and Quality Certification
Allergy UK - Seal of Approval

U.S. Association of Home Appliance Manufacturers (AHAM)- CADR Certification
5 Years of Limited Warranty Protection that comprises of:
3 Years of Limited Warranty Protection (when filters are replaced on time)