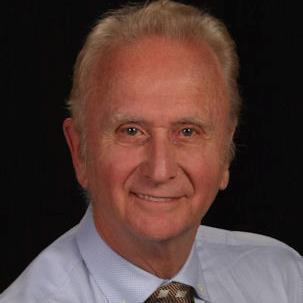 Back in the 1990's I was a member of what's called the Health Medicine forum in Walnut Creek California headed by Len Saputo, MD. He then was a typical Duke University MD but his wife Vickie, a nurse, had her life saved by alternative approaches and he finally saw the light. Len, a former Masters Tennis Champ does not like to lose and ended up along with then Governor Jerry Brown getting the State law passed that allowed MDs to refer to alternatives which before subjected MDs to license censure.
The Forum format was 7 practitioners interviewing one particularly hard to heal patient chosen by one of the practitioners. Each practitioner with a different modality would interview for an hour the patient in front of the other six practitioners as well as an audience of 50 to 100 people. Open mike ended the forum.
 They (as well as the viewing audience including myself) all got to see how the others thought and what was important to them. At the end of the patient interview, the audience was invited to open mic. This was done weekly with a different patient and different set of practitioners. Chiropractic, internist, homeopath, acupuncturist, clinical nutrition, fasting, PT, bodyworker, orthopaedics, exercise physiology, psychology, spiritual teacher, even oncology and whoever the patient's presenting Forum member felt might be helpful to lend insight for the difficult cases presented. Imagine how much we learned to watch those interviews; The often vastly different and sometimes similar ways of looking at health and well-being.
Over time Len gleaned what was most relevant then integrated this to work within the laws and payment agendas of the State of Cal. He is, in his late 70s, still active and a darned good doctor IMO.
After the first forum I realized they had never mentioned BREATHING. I waited till the end , took the open mic and said so. It fell on deaf ears. Took me 7 times/weeks in a row, getting up in front of the open mic saying they missed breathing AGAIN. Finally, Len came up to me and said "'I think you are finally getting through to me". I ended up heading up the most successful event to date called "A Day of The Breath".
I began writing a book called The ABCs of Breathing to Awaken the Breathing Consciousness of the World. In it I created protocols for 150 health challenges and included those modalities that seemed most relevant to that illness. A tech oriented breathing client got me breathing.com and that gave me my life's focus.
After 20+ years, some 8 million emails, and a few thousand breathing development sessions, a fast search on the web seems to indicate I have accomplished part of my goal to Awaken the Breathing Consciousness of the World. The word IS getting out.
Alas the word is too often distorted or comes up short.Many are parroting others' mistakes. Many are stopping the bleeding so to speak but not healing the wound. One must go WAY beyond the lessening of anxiety or enhanced meditation or improved shortness of breath etc to develop breathing that is lasting and helps ensure long term health, well being and spiritual experience. One can not teach or learn breathing by reading about it. Like chocolate must be tasted, breathing must be experienced. Hence the Optimal Breathing Kit.
The Optimal Breathing Kit includes tens of thousands of insights plus and simple action steps towards self-help developing breathing for optimal health, vitality and longevity. The theme is: Breath is life. Study the Breath, For Life. We back you up online or at our office when needed.