O2E2 - Oxygen Machines with

Unlimited Oxygen Supply.
Create your very own home oxygen bar and enjoy the boundless oxygen supply at a reasonable price using our O2E2 Oxygen Generators with industry-leading specifications.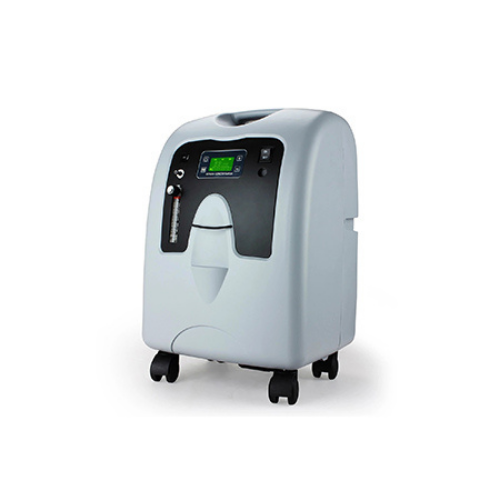 We call our oxygen machines O2E2® because they are short, roundish and remind us of the Star-Wars Robot R2D2®.
O2E2 stands for Oxygen + Energy Squared or Oxygen Enhanced Exercise and Rest.
They can be used before, after or during exercise but they can also be used to enhance rest as you can nap or sleep connected with them.
Benefits of O2E2 Machines
Oxygen by itself is dry and sessions in excess of 4 hours can dry one's nasal passages. Our units come with a water bottle that moisturizes the O2.
No need to go to the gym when you can work-out right in the comfort of your home! Save time on commuting and be more environment-friendly too!
Save the one dollar per minute usually charged at commercial oxygen bar locations. Your O2E2 will pay for itself in a few hours of usage. (No oxygen bottle needed).
Does not need FDA approval. All of the equipment is sold for recreational use. The added long-term health benefits are a bonus!
These are industry standard supplemental oxygen therapy machines so based on average usage from 30-120 minutes a day they could last 5-10 years.
This is an industry standard function that simply separates harmless nitrogen from the air leaving almost pure oxygen coming through the tube.
We offer Three to Five years warranty for new units and One to Three years warranty for refurbished units.
The O2E2 units are equipped with onboard computers to ensure perfect running at all times.
Two variants of O2E2 Machine are available based on the flow of supplemental oxygen per minute.
5 LPM (Liter Per Minute) Machines - New and Rebuilt

10 LPM Machines - New and Rebuilt
You may add the Reservoir Bag and Mega-Flow Mask System to your current oxygen machine or Grab our complete Turbo Oxygen System for enhanced benefits. As an introductory trial, you can also purchase just an O2E2 Machine to use the nose cannula or 1-liter reservoir bag/mask. Try our Oxygen Machine-Reservoir Bag Combos for best results.

If you feel the need to have extra-long sessions and if your nose gets dry, a cotton tip swabbing a little sesame seed oil in your nose.
You can use this pure, extra burst of oxygen with a treadmill, stationary bicycle, cross trainer, rebounder, Nordic walker, far infrared sauna, chi machine, vibrating platforms, slant boards and a lot more!
Consider breathing in pure oxygen while you are surfing the net, reading, sleeping, playing cards, video games and even in your aquarium!
Features of O2E2 Machines
Machines work steadily for 24/7

Total life span- 20,000 Hours

Equipped with Power Failure Alarm, Low Purity Alarm, High Temperature Alarm

Can be moved easily by pushing

Filter needs to be changed after the use of 3000 hours

Operates silently without disturbing sleep

Works under 100V-240V, 50-60Hz, every voltage is available

Suitable for patients who require 1-10 liters of oxygen

Nebulization function is optional
Capable of delivering 87% to 96% Oxygen Purity

Lightweight and compact design

Robust design for improved durability and reliability (Unit tested in high temperature and high humidity for extended periods of time and Proven rotary valve design)

Readily accessible patient controls

Accommodates up to a 50-foot oxygen tubing plus 7-foot cannula (15.3 meters)

Equipped with Oxygen Sensing Device to ensure patient safety and reliability for longer service intervals

Alarms indicate Power Failure, High gas temperature, high pressure, low/high flow, low oxygen and service required
We have happy clients who now breathe easy! Just a 10 to 30-minute session on our home model O2E2 bar displaces harmful free radicals, neutralizes environmental toxins, and destroys anaerobic infectious bacteria, parasites, and microbes. Not to mention all the cellular repair you will receive!
World class athletes will most often hide their key fitness secrets because they want to keep them to themselves as long as they are competing with others.
Specifications - New Machines
Specifications
5 LPM Machine
10 LPM Machine
Flow Settings
1-5 LPM
2-10 LPM
Oxygen Concentration
1 to 5 LPM 93%±3%
2 to 9 LPM 93%±3%
10 LPM 90%±3%
Output Pressure
8.5±5psi (58.6 kpa)
12.5 psi (85 kpa)
Sound Level
≤45dBA
≤50dBA
Dimensions L*W*H (mm)
373*322*570
373*322*570
Weight
16.6kg
19.5kg
Input Voltage
220V/115V
220V/115V
Input Frequency
50Hz/60Hz
50Hz/60Hz
Average Power Consumption
285 W(Average)
650W (Average)
Alarm Type
Power Failure Alarm, Lower Purity Alarm (Optional)
Power Failure Alarm, Lower Purity Alarm (Optional)
Oxygen Percentage Indicator(OPI) Alarm Levels
Low Oxygen-82%
Very Low Oxygen-75%
Low Oxygen-82%
Very Low Oxygen-75%
Operating Temperature
50°F to 95°F (10°C to 35°C)
50°F to 95°F (10°C to 35°C)
Operating Humidity
Up to 95% relative humidity
Up to 95% relative humidity
Operating Altitude
Up to 12,000 feet (3657 m)
Up to 12,000 feet (3657 m)
Storage/Transport Humidity
10% to 100% up to 95% relative humidity
10% to 100% up to 95% relative humidity
Storage Temperature
-104°F to 158°F (-40°C to 70°C)
-104°F to 158°F (-40°C to 70°C)
Specifications - Rebuilt Machines
Specifications
5 LPM Machine
10 LPM Machine
Delivery Rate
0.5 to 5LPM
2.0 to 10LPM
Maximum Recommended Flow
5LPM
10LPM

Outlet Pressure
8.5 psig
20.0 psi ± 1.0 psi
Oxygen Percentage
1-5 LPM, 87% - 96%
2-10 LPM, 87-96%
Low Oxygen Indicator
<82%- Low Oxygen
<60%- Very low Oxygen
<82%- Low Oxygen
<60%- Very low Oxygen
Electrical Rating
115V, 60Hz,3.3Amps
120V, 60Hz, 6.1Amp
Power Consumption
310W (Average)
275W at 1.2LPM & below
120Vac, 60Hz: 639W (Average)
Operating Altitude


(tested at 70°F only)




0-1500m (0-4921 feet)

No degradation of performance across the voltage range
No degradation of performance across the voltage range
Operating Environment Range


41°F to 95°F, humidity range of 10% to 95%

No degradation of performance across the voltage range
No degradation of performance across the voltage range
Storage Conditions
-13°F to 158°F
Humidity range of 15%-93% non-condensing
-13°F to 158°F
Humidity range of 15%-93% non-condensing
Product Dimensions
24.5"(H) x 13.5"(W) x 12"(D)
24.5"(H) x 13.5"(W) x 12"(D)

Product Weight
36 lbs (16.3kg)
42 lbs (19kg)
Product Warranty
1-3 Years
1-3 Years