Singing, Speaking and Personal Power Program
Be empowered vocally with our Singing, Speaking and Personal Power Theme to strengthen your vocal chords and unconditionally improve your voice.
Do you know that your voice is as unique as your fingerprints and DNA, making it one of the most crucial aspects of your identity? Voice conveys a lot of the emotional substance of your message: it determines the tone, intonation, and loudness of what you say, and it expresses subtle changes in intention and mood. It is often said that there is power in the tongue, but so much more of that power is contained more in the sound we produce than the words we say.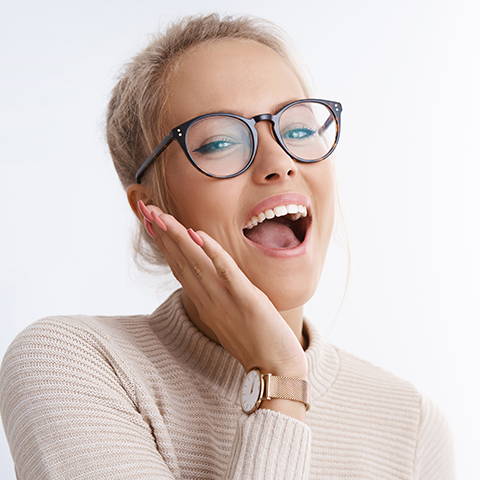 Our premier self-help program in the theme Singing, Speaking and Personal Power Program related to singing and speaking allows you to attain the singing voice you always wanted, expand your range of pitches, deliver a rousing presentation or simply gain confidence and charisma just by focusing on your voice.
This specialized program also has the added benefit of strengthening the immune system, and improving respiratory health.
Improvement in Voice Resonance

Strengthening of Vocal Chords
For a healthy body and healthy mind
Rapid chest expansion and increased lung volume
Expands vocal dynamic range
Holds notes and pitch longer
Breathing sequencing, patterning and coordination quickly retrained
More efficient tongue function
Postural and breathing musculo-skeletal balancing
Enjoy health benefits of better breathing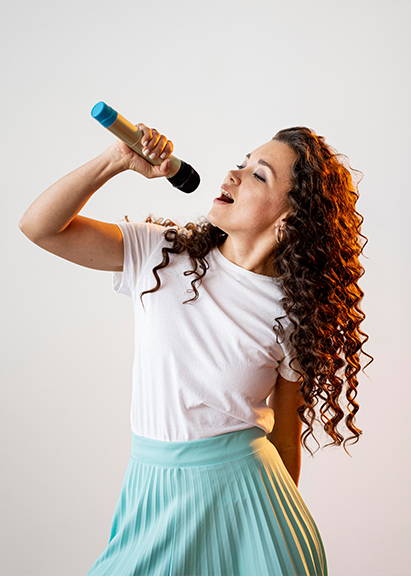 Connect emotions with content
Loosens the muscles in the area around the lungs and mid section, allowing for better flexibility of the breathing muscles
Speak and sing stronger and with less effort
Strengthened immune system
Respiratory health assessment
Reduce or eliminate pre-performance anxiety
How to talk so everyone will listen ted talk
In spite of everything some
Give you a better digestion and detoxify your body
Helps you lose weight naturally to slim down more in shape
The natural ingredients convert excess fat into energy for the body
Burn fat naturally, without causing dehydration or feeling tired
Improve the quality of your sleep, leading to a healthier life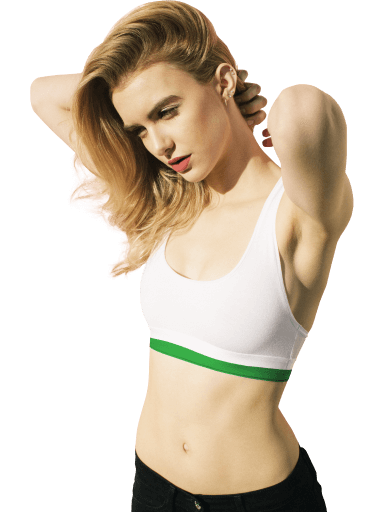 Theme #6 "Singing, Speaking and Personal Power" in Optimal Breathing Mastery Kit is a self-help program designed to enhance your voice resonance, make the voice more clear and assist in maintaining proper voice modulation if done right. This program includes simple breathing exercises that can help your speech or singing ability.
In everyday communication, only 8% is based on the words we speak. 38% is based on the sound of our voice, 54% on body language."When you consider the time spent on the phone, 92% of the information is communicated by the sound of our voice. Your voice is your second face. Make sure that gets the very best of care
Here are some questions for you.
Does the sound of your voice played back on your answering machine make you cringe?

Do you find yourself short of breath when you talk on the telephone?

Do people have difficulty hearing you and constantly ask you to repeat yourself?

Does your voice tire at the end of the working day and sound raspy and weak?

Do you find yourself constantly clearing your throat with a vengeance?

After talking all day, does it feel as though there is a lump in your throat?

Do people constantly misunderstand you? Does your voice have a nervous quiver and shake when you talk? Does your voice feel weak when you try to loudly express yourself?

Do you have frequent colds that always settle in the throat area?

Do you hear your voice as high-pitched and irritating? Do strangers on the telephone think you are a child? (That's a little problem.)

Do strangers on the telephone think you are the opposite sex? (That's a big problem.)

Does your throat feel rough and dry when you are speaking?

Do you hear your voice as "lifeless" and dull?

Does your voice quality sound weaker in the morning and seem to improve as the day goes on?

Are you a heavy breather?

When faced with a confronting situation does your voice feel tight and "squeezed" causing the pitch to go up? Does your voice sound nasal and thin?
If the answer to any one of the questions above is YES, it's the time for you to try our powerful Singing, Speaking and Personal Power Program. The $2,00,000 worth of videos, animations and proprietary information included in Mastery Kit help you to attain a precise awareness of what you sound like.

Singing, Speaking and Personal Power Program is ideal for those
who desire to achieve alouder, clear and relaxed voice.
Must-Try for Singers/Aspiring Singers

Voice Disorders and Speech Issues

Spasmodic Dysphonia: Voice Disorders due to involuntary spasms in larynx muscles: Leadsto breakage of voice and constrained, suppressed voice quality

Laryngitis: Laryngitis is an infection of the larynx that causes huskiness or loss of voice, as well as rough breathing and a severe cough.

Stuttering: a speech disorder characterised by recurrent difficulties with usual fluency and flow of speech.

Other Speech Improvement Goals

Optimal Breathing Mastery Kit is a comprehensive guide that combines ancient wisdom and extensive research done by Michael Grant White on breathing to help alleviate your problems through breathing improvement.

Experience
Right Way of Breathing

Reading about Breathing may not help you to do it right. Experiencing the right way of breathing using special tools that accelerate one's breathing, even changes your subconscious breathing in its regular use.

Breathe Right for
Stronger Voice
Breathing in the right way is a crucial skill for developing a stronger, more projective voice. Speaking with a fuller breath will make you feel more assertive and physically comfortable, provide your communication with more dynamism and allow you to talk with an energetic vocal tone.

Breathing Techniques for Voice Quality Enhancement
This unique and powerful program incorporates simple, yet highly effective breathing exercises for good voice management. Supportive tools such as Optimal
Diaphragm Strengthener and Optimal Breathing Pattern Stabilizer are included to condition the lungs thereby increasing the stamina.
Get enhanced voice resonance and vocal chord strengthening with simple Breathing Exercises that are divided into various sections, Each section deals with the specific breathing exercise pattern, its benefits, sensing the breathing improvement, measuring the basic parameters, frequency and self-check. In addition to these, the curriculum provides two self assessment tests, one Singing/Speaking Examination andbonus download.
Get Started-The Optimal Breathing Window (OBW)

Optimal Reflex Triggering Breathing Wave (ORTBW)

Optimal Reflex Triggering Twist and Stretch (ORTTS)

Optimal Reflex Triggering Twist and Stretch (ORTTS)

Optimal Leg Lift and Sound (OLLS)

Optimal Sit Bend and Breathe (OSBB)

Optimal Psoas Stretch (OPS)

Optimal Core Development (OCD)

Optimal Hemisphere Integration (OHI)

Optimal Squeeze & Breathe

Optimal Diaphragm Strengthener(ODS)

The Optimal Strapping Technique Position 1, Upper Chest

The Optimal Strapping Technique Position 2, Mid-Chest

The Optimal Strapping Technique Position 4, Lower Torso, Pelvis
Optimal Breathing Shoulders Back

Optimal Breathing Shoulders Forward (OSF)

Optimal Side-to-Side Strapping Technique (OSSST)

Optimal Side-to-Side and Sound (OSSS)

Optimal Rib Raise and Sound (ORRS)

Optimal Alternate Nostril Breathing

Optimal Reflex Triggering Yawn Chair (ORTYC)

Optimal Hip Circles (OHC)

Optimal Hemisphere Integration (OHI)

Singing/Speaking -Examination
It is a complete guide to help you ease your problems through breathing right. Includes $2,00,000 worth of videos, animations and proprietary information.
"Amazed to see the benefits!"
"Like many people, I thought breathing was just something we did naturally....until I took some voice lessons, and learned a little about breathing correctly. Your Optimal Breathing Kitis teaching me much more. Trying to breathe deeperjust kept getting in the way."
"I sleep better, look better, and think better"
I, (Mike White) at age 11 was asked to sing acapella for my 500 grade school student body members. The next few years I experienced severe trauma via beatings and a sledding accident. I lost my singing voice and spent the next 40 years yawning, unable to catch my breath and mostly in a hurry. My breathing was the issue. This is what got me into studying breathing as a life's purpose and showed me how little knowledge there was about healthy natural breathing development
"I got the best night of sleep I've had in eight years!"
Just wanted to express my deep appreciation for your great help in improving both my health and singing ability. As a young woman I had had a professional career in both opera and concert. Although I had had excellent teachers and coaches in New York, Vienna, Austria and Milan, Italy, I had never been completely happy with my breath support. After marriage and having two sons, I settled back into singing in church and
more local jobs. Then, about three years ago I discovered your web site and ordered your Better Breathing Exercises 1 & 2, as well as the manual. Well, they are truly marvelous! They've made me more aware of my posture, for every time I think of breathing deeply, it reminds me to stand more erectly. I had given up public singing except at family parties, or other such joyous occasions, but, as I began to practice in the shower with my new breath support, the voice was much steadier, and with a lovely tone. So-o-o, the next time I was asked to sing in church, I did, and they really liked it. Since then, I've been singing solos and duets quite frequently, and it gives me enormous pleasure. Why is this so amazing? Well, though only my family and close friends know (because I look about 60),1 confess that I'm 75 years old. Just married my childhood sweetheart 20 months ago. (We hadn't seen or even heard from each other in over 50 years), but he is the love of my life. Your CDs and DVDs have also helped improve my health. Although I've always been into holistic health, eating nutritiously, exercising,and the power of prayer, positive thinking and gratitude, your help with better posture and deeper breathing has been the added fillip that I needed. I especially love your "Better Breathing Exercise 1". It's so relaxing...marvelous before meditation, or before any possibly stressful situation. In fact I sometimes work with it when I wake up in the middle of the night, and have difficulty returning to sleep. I just turn it down low so that I can just hear your voice, and pay no attention when you tell me to keep my eyes open (if! tend to fall asleep.) Usually I am off to dreamland before the Tibetan singing bowls begin their chimes. Then, when I know there's an especially busy day ahead, I love your "Breathing Exercise #2" to get the energy flowing. One ofthese days I hope to be able to take one of your classes.
Joy T. Jacobs -Cordova, TN
"My cloudiness/brain fog has lifted"
Our modern medical paradigm bases pulmonary function on factors that relate to the anatomy and physiology of the lungs. At times, the mechanical relationships of the chest cavity and of the diaphragm are considered important, but for the most part, they are rarely considered in the ordinary management of most pulmonary diseases such as emphysema, asthma, and restrictive lung disorders. The bulk of our management of these kinds of disorders is aimed at pharmacological intervention. While this is a reasonable approach that often is quite valuable, it fails to appreciate the potential role of posture, rib flexibility or diaphragmatic excursion as independent factors that can improve lung function. This can be life saving to people with severe pulmonary insufficiency. It would be unheard of in the development of opera singing, powerful public speaking, or world class athletics to ignore the importance of respiratory faults, accessory breathing muscles, and breathing coordination. When the pulmonary reserves of these highly trained specialists are examined, they are clearly superior to that of the average, untrained population. There have been but few clinical studies undertaken to explore the seemingly obvious benefits of this kind of training.. It seems prudent to me to explore this safe, non-invasive, and easily taught approach, to patients who are willing to invest a minimum of money and time especially when the potential for a negative effect with selected exercises is zero. When conventional therapies have little or nothing to offer, searching for additional possibilities becomes our responsibility.
"Relieved me from Asthma"
I would like to share with you what has happened over the last two years since I began to use your products, suggestions, and materials. I considered myself pretty healthy, until I contracted a virus in my heart sac, pericarditis, from drinking milk. I forced myself to a local doctor. He scheduled an EKG immediately thinking I was having an heart attack. By mistake, the nurse thought the doctor wrote something about giving me a breathing test. In turn, the nurse tested my breathing volume and pressure. The doctor laughed, but said since I have these results I will tell you about them. He said that my inhale was slow and that I was not breathing right. I thought to myself, I have been singing since I was five. How can I not be breathing right? This was the start of my adventure to learn more about breathing.
After little time on the internet, I came across www.optimalbreathing.com. I called you and asked you what product I would need. After a few minutes of talking to me, you said, "slow down, you are too anxious." You began to question me. I rambled with untrue answers because I was unable to see I had a problem. Finally, I began to tell you I wore my belt tight to look thin. You said, "Now, you're talking." You immediately began to read my life with statements like, "You get anxious too easy," "You have difficulty with premature ejaculation," etc. I was floored. You suggested that I start with Breathing Kit, so I did and faithfully commented myself to the suggested exercises. I saw some results, yet I later called you again. You still heard a little anxiety in me. So, you told me to put down the phone, inhale, hold it, bend down, and do a yoga roll back up, then release the breath. You asked me how I felt. Still not satisfied with my answer, you told me to repeat it. That I did. Unsatisfied again, you suggested that Iorder the Blue Velcro Strap. I did and wore it religiously. Although it felt like a bra, I wore it.! After some time, I began to sense a change. First, I my voice colored with tone and breathing pauses in my sentences were precise when speaking. My family and friends wondered what happened to me.
It wasn't long until I called you back to praise you. You recommended that I use the Diaphragm Strengthener and get The Watching Breath CD. I did. Tremendous results happened!! Everything began to fall in place! After listening to the C.D. twice a day, I began to sense my breath or breathing consciously throughout the day. During the moment on the CD when you said breathe through your toes and feel the breath all the way to your head, it hit me. I realized I could feel the pauses on my exhales and inhales, the rise and fall of my diaphragm. Also, I have ejaculation control. Public speaking and singing has become easier. With singing, there is a flow from head to chest registers. I can sense when I am not sitting correctly. Meditation and yoga is relaxing, not tiresome. Mike, thanks for sharing, "The Light of Breath" with me. I will forever be grateful to you.