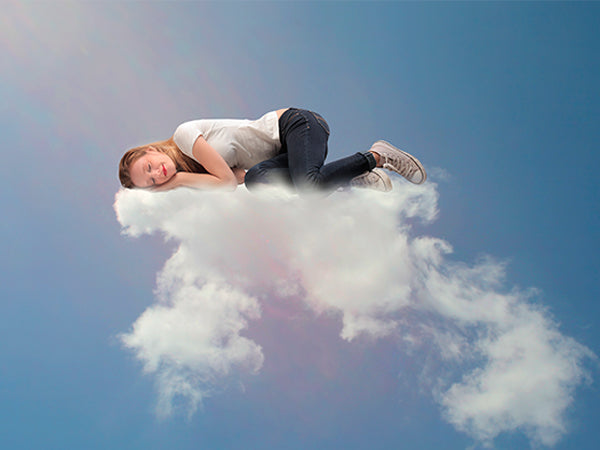 Sleep Apnea and Breathing
Breathing quality is tied directly with longevity. Many people with poor breathing die in their sleep. Dying in one's sleep eliminates the possibility of any alerts that might save one's life. ~~ Research continues to be published showing the importance of sleep to "cement" new knowledge into the brain. One study out of Harvard Medical School shows that certain types of learning (discrimination) were hindered when students were sleep-deprived right after learning.
Even when later allowed to catch up on the deprived sleep, their test performance did not improve. Learning and sleep go hand in hand. Stickgold, R., et al. 2000. Nature Neuroscience, Vol 3(12) 1237-1238.
~~ Snoring in children may be cause for concern. At least that's the conclusion in a new study out of the University of South Australia. When they studied over 2,000 children who snored versus those who did not, they found significant cognitive differences.
Compared to non-snorers, children who snored showed significantly impaired attention and lower memory and IQ scores. Blunden, S., et al., 2000. Journal of Clinical & Experimental Neuropsychology, Vol 22(5) 554-568.
~~ Sleep deprivation and sleep habits do correlate with academic grades. A study out of Worcester, MA, shows that students who received low grades (C's, D's, F's), obtained about 25 minutes less sleep and went to bed an average of 40 minutes later on school nights than students with high grades (A's and B's).
Adolescents who slept less than 7 hours reported increased daytime sleepiness, depressed mood, and behavior problems. Wolfson, A. 1998. Child Development, Vol 69(4) 875-887.
World's Leading Authority on Sleep and Sleep Disorders, Dr. William C. Dement, Joins Bay Area Sleep Care Firm; Sleep Education a Top Priority
Story Filed: Wednesday, March 29, 2000, 6:18 AM EST
REDWOOD CITY, Calif., Mar 29, 2000 (BW HealthWire) -- William C. Dement, M.D., Ph.D., pioneering sleep researcher and founder of the world's first Sleep Laboratory at Stanford University, has joined SleepQuest(SM), Inc. (a company that makes mechanical breathing devices) of Redwood City as Chief Scientific Advisor. The announcement was made by SleepQuest President and CEO, Robert Koenigsberg.
"I've joined with SleepQuest because I believe that together we can fulfill my lifelong dream of providing much-needed quality sleep education to a mass audience". Dr. Dement has been a leader in sleep research for more than 40 years and a strong advocate of a national sleep education program.
Dr. Dement taught a hugely popular Stanford University course on sleep and dreams which consistently draws 400-500 students per class "This is something I've wanted to do for a long time, and SleepQuest presents a unique opportunity to realize this goal," said Dr. Dement. "They do an outstanding job of educating their patients and I want to translate that to a larger program that reaches the general public nationally", he added.
Koenigsberg related, "Dr. Dement brings a wealth of expertise and passion for sleep medicine to SleepQuest, and we share mutual goals in our concerns for people with Obstructive Sleep Apnea (OSA)." OSA is a sleep disorder that affects about 30 million Americans. It occurs in 24% of middle-aged men and 9% of middle-aged women according to the April 1993 issue of the New England Journal of Medicine.
"OSA causes people to snore loudly and stop breathing for short periods of time while sleeping. This causes severe sleep deprivation and extreme daytime sleepiness. OSA is a major factor in increased highway accidents and lost job productivity. It is also associated with other health risks like heart disease and high blood pressure" Koenigsberg said.
SleepQuest, Inc., founded in 1994, is based in Redwood City, California with separate field offices serving the entire San Francisco Bay Area and the Central Valley. SleepQuest provides a complete range of sleep care services in the convenience of the patient's home.
Their innovative "Continuum of Care" program includes testing, treatment, education and follow-up, and represents significant cost-savings over the traditional hospital and home-care treatment programs. They specialize in CPAP (Continuous Positive Airway Pressure) therapy which relieves OSA symptoms and restores the quality of life and health for sleep-deprived individuals.
SleepQuest provides sleep care services and programs for major insurance companies, healthcare organizations, corporations and physician groups. Corporate Headquarters: 702 Marshall Street, Suite 520 Redwood City, CA 94063 800-813-8358 650-365-6492 www.sleepquest.com
From Mike:
I loved Dement's book "The Promise of Sleep" but with all the research into sleep, snoring, apnea and asthma, I find precious little related to breathing and how the QUALITY of breathing influences the quality of sleep. I see a HUGE correlation.
In other words, when you develop breathing properly, you also aid sleep which of course would have to include reducing or eliminating sleep disorders.
Sleep Apnea - Read More
At least 50% of cancer patients experience sleep disturbances. For more information about sleep disorders & their effect on patients with mesothelioma and other cancers, please visit www.Mesothelioma.com.
Our Self Help Sleep Program
Take the Sleep Quest Sleep Questionnaire
Sleep Apnea
Sleep Apnea Research
Sleeping and Snoring
Social Security for Breathing-Related Sleep Disorders
---